Washable and Non -Washable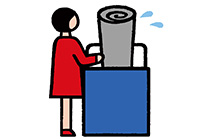 You cannot wash futon mattress in the small washer
Please avoid washing large items such as duvets and kotatsu (Japanese foot-warmer) duvets with a small washing machine (7 kg or 10 kg washing machine) as it may damage the laundry.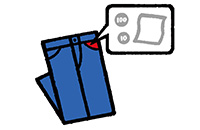 Please check the pockets carefully
Make sure there is nothing in your pocket before washing.
Please note that items with metal fittings such as fasteners and buckles may damage the laundry. Examples : screws tools, permanent marker, ballpoint pens, etc.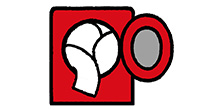 Be careful not to put too much
Avoid putting too much laundry, as it may result in poor washing and drying results. Also, please be aware that if the laundry falls out of the washing machine, it may damage either your clothes or our machine.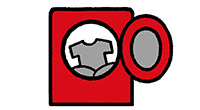 Do not leave laundry for a long time
After washing and drying, please remove your laundry immediately. The basket is installed in the store. If you leave it as it is, it will be inconvenient to other customers. Thank you for your understanding and cooperation.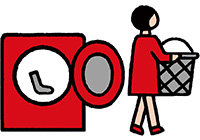 Lost items
Please be careful of lost items. Please note that we are not responsible for lost or stolen items.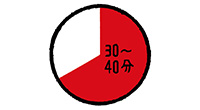 Shorter drying time for synthetic fibers
Please remove the heat sensitive materials, such as synthetic fibers, from the Dryer as soon as it is finished. Dryer will cool down for one minute after finishing the cycle. Make sure the machine has stopped before removing the laundry.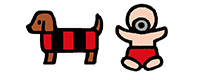 Please refrain from washing/ drying clothes such as diapers and pets.
Due to hygiene concerns, diapers and pet products cannot be dried.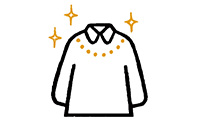 Washable and Non- washable
You can not wash or dry the delicate materials such as wool, leather, beads and embroidery.
Damaged or frayed fabric should be dried with extra care as the drying may cause further damage or fraying.
We offer self-service laundry store, therefore please use at your own risk.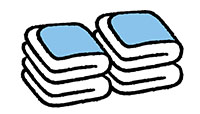 22kg, 12kg Machine washable / Non-washable
Washable items:
Quilted duvets, duvets, kotatsu duvets, blankets, curtains, clothes
Non-washable items:
Quilted duvets and 100% wool materials
* For more information, please check the laundry label.
If you have any questions, please contact the call center 0120-545-696.